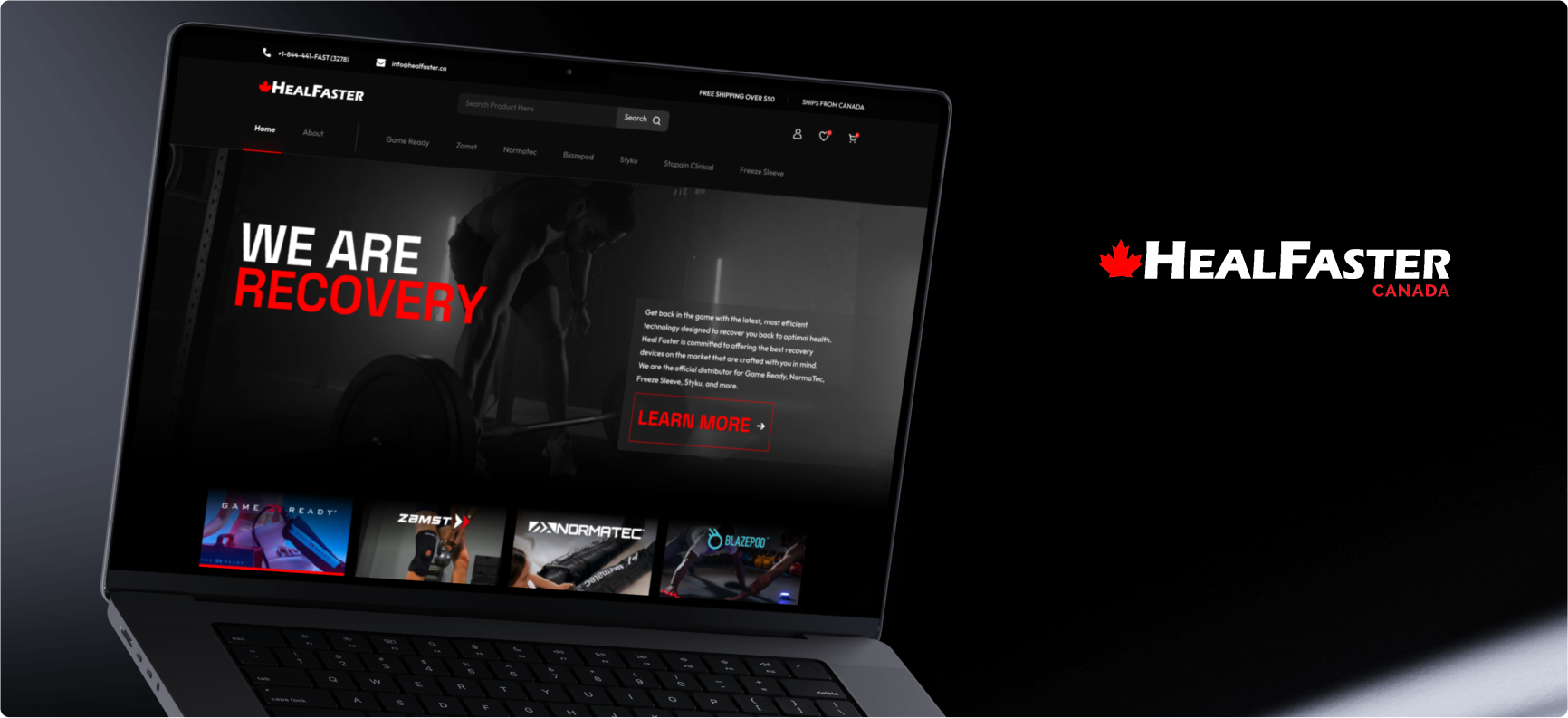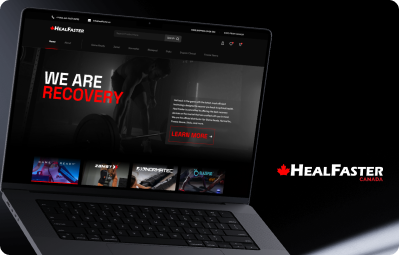 The Positive Benefits of a Website Refresh:
HealFaster came to us struggling with stagnant revenue and leads. With such revolutionary products, they were motivated to capitalize on both B2B and B2C markets to reach as many customers as possible who could benefit from their technology.
The best place for us to start was a website refresh. Using customer data and website insights, we were able to develop a new, refreshed website that is UX-optimized and designed to convert.
Over the course of 3 months, our website strategy has yielded a 496% increase in revenue, and a 86% increase in AOV.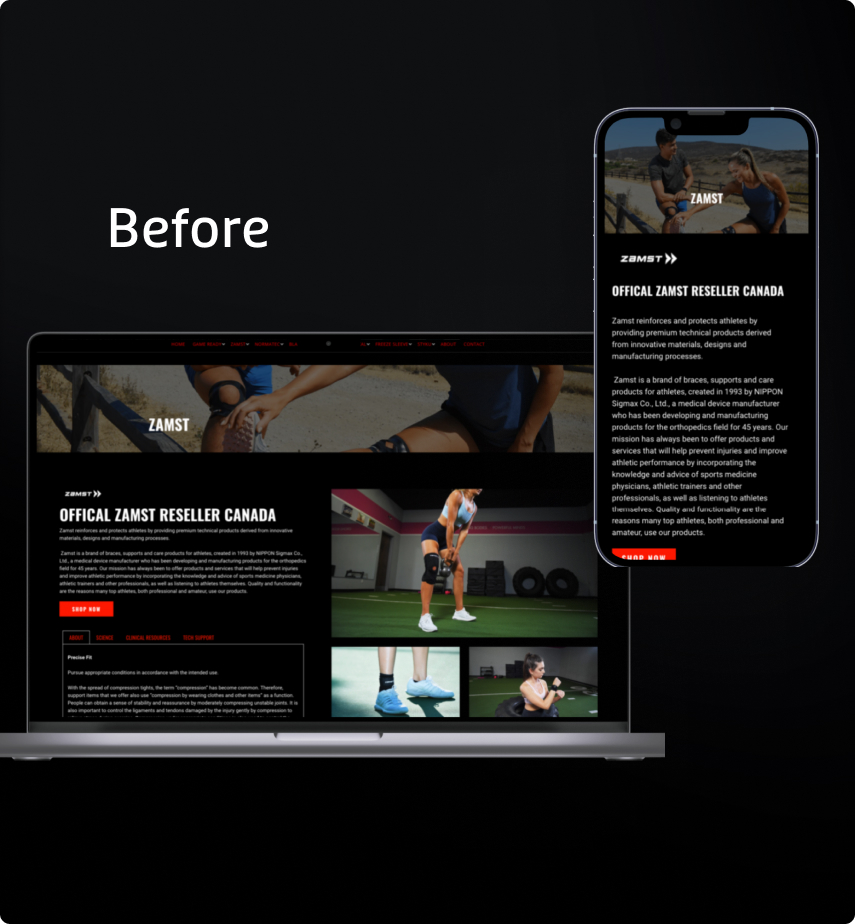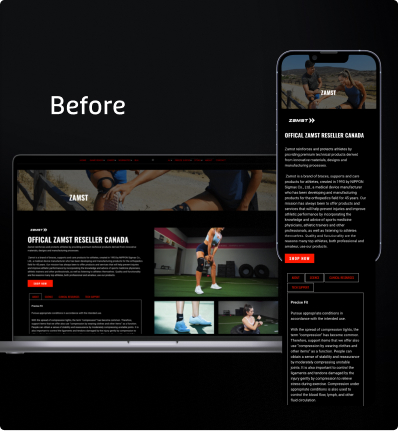 56% Increase in Conversions From Optimized UX
56%
Increase in online conversions
With a goal to migrate more heavily into the B2B space, our strategy was focused on leveraging targeted copy, designs, and CTAs that would be tailored to both markets without missing out on revenue opportunities.
Over the course of 3 months, website success has yielded a 56% increase in conversion rate,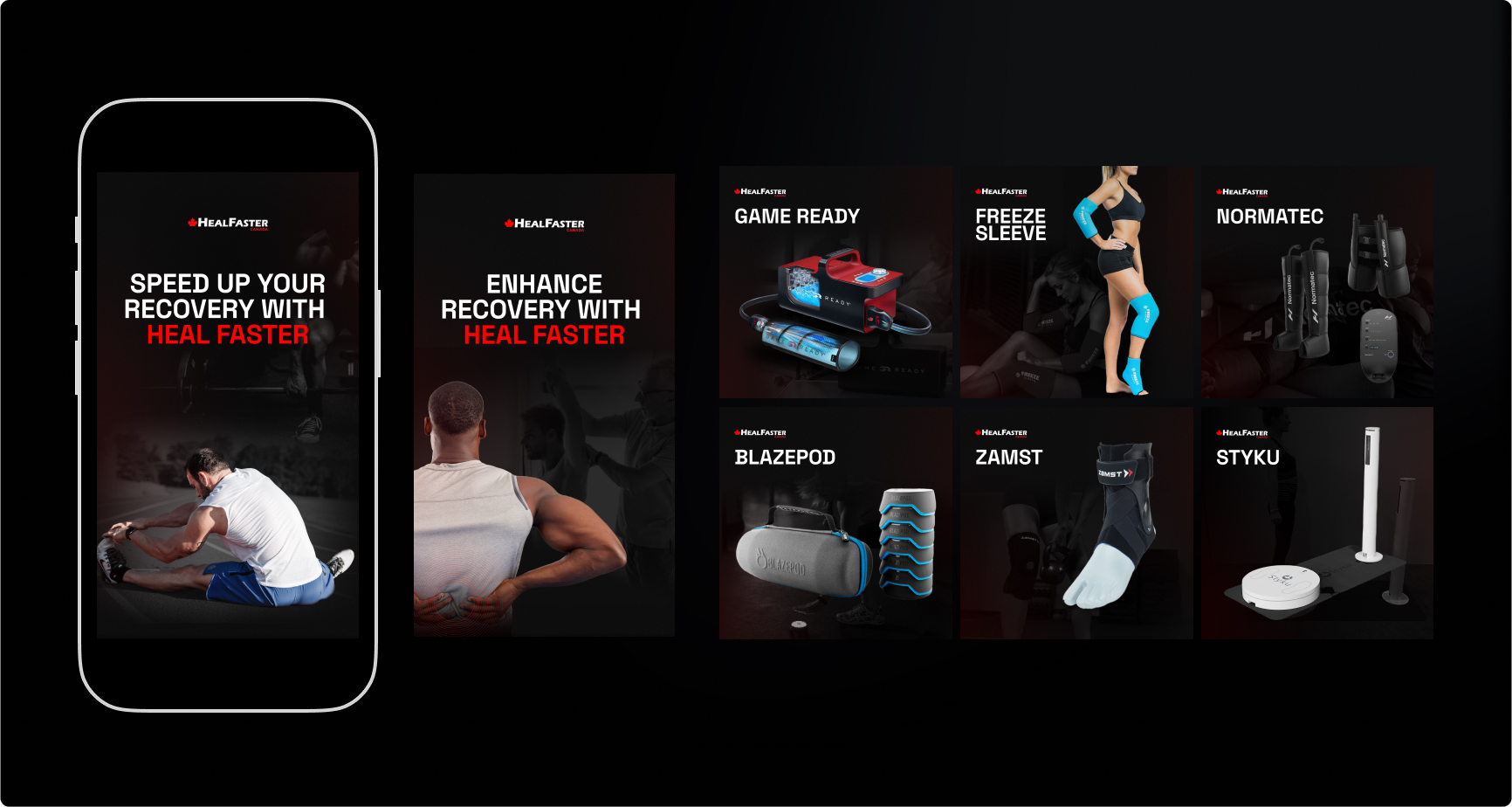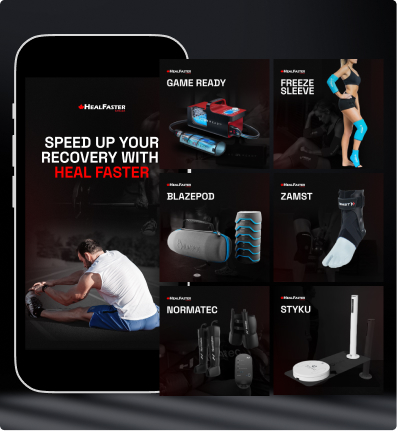 Full-Funnel Paid Advertising
358%
Increase in ROAS w/ Google Ads
361%
Increase in ROAS w/ Facebook Ads
In an effort to expand their brand awareness and reach a diversified audience of B2B and B2C markets, we developed a targeted social advertising campaign to generate both increased traffic and conversions to their channels.
Our robust social media and search engine advertising strategy yielded:
Google Ads - 358% increase in ROAS, 1,238% increase in revenue, & a 42% improvement in CPA
Facebook Ads - 361% increase in ROAS, 1,327% increase in revenue, & a 36% improvement in CPA
Landing Page Design & Development
550%
Increased lead form submissions
To better target B2B audiences, we developed a tailored landing page with core CTAs, niche-specific content, and creative, using top industry strategies to further the growth of Heal Faster.
The landing page, over the course of 3 months, has generated a growth of 550% in lead form submissions.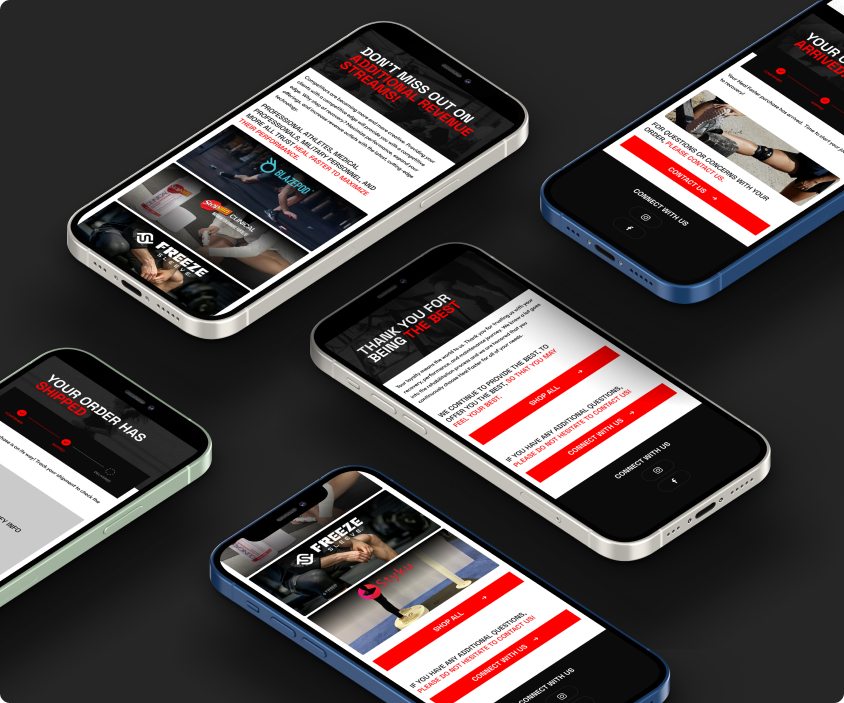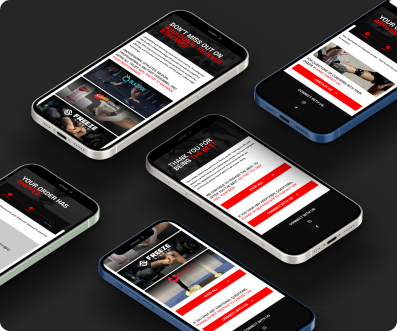 Automated Email Marketing
Building and retaining clients and leads are pivotal in business growth and overall success. Our team leveraged key marketing strategies to generate automation flows for both B2B and B2C audiences based on KPI goals and overall business-to-contact relations.
Our email marketing automation efforts have generated over a 40% open rate across the board and a 5% click rate in the various emails we have created. This has also positively impacted overall list growth and has set a solid foundation for email marketing efforts to highly engaged contacts in the future.
Schedule Your Free 30-Minute Strategy Consultation
Your customers will show you how they want to engage with your business. Learn how our marketing strategies can advance your customer relationships and increase revenue using targeted data and tailored strategies.