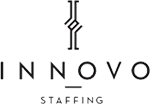 BUILDING A STRATEGIC MARKETING PLAN
First, we optimized Innovo's LinkedIn account so that users could easily get in touch and apply for roles through LinkedIn or through Innovo's website. Then, we built out a content strategy that included posting quality content on LinkedIn as well as on Innovo's website.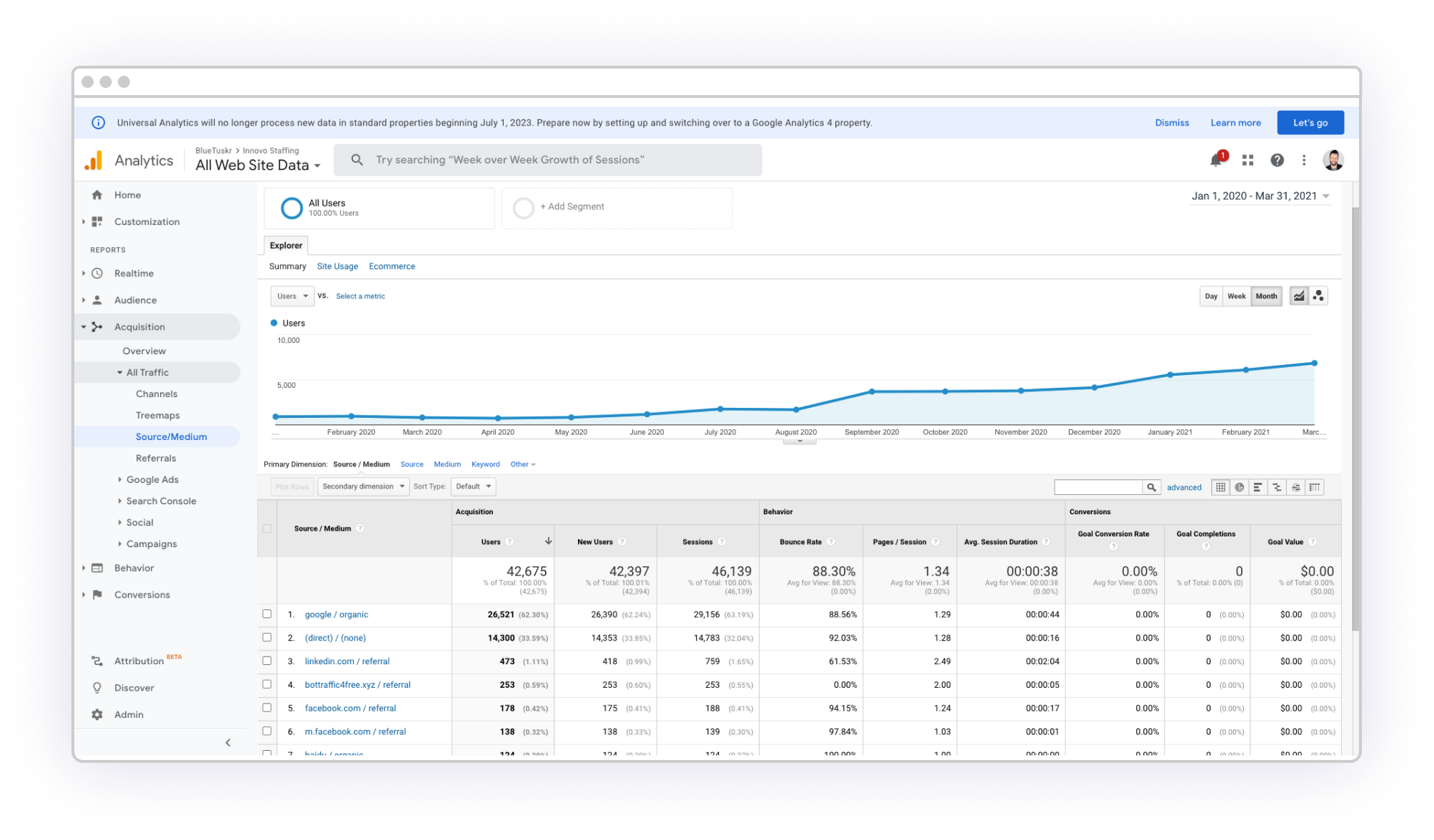 SEO Content Strategy
We know the importance of deploying a strong SEO content strategy. Using this, we created highly optimized articles on Innovo's website, targeting keywords that their ideal customers were searching for.
SEO content is key to growing an organic web presence on Google. We researched, planned, and wrote SEO-optimized articles twice per month and posted on Innovo's website every other week. From this strategy alone, organic traffic to Innovo's website grew from 500 to 5,000 organic users per month—a massive growth percentage of 900% in just one year.
Boosting organic traffic to Innovo's website led to an increase in quality leads, growing their client base and securing more contracts for their target market.
900

%

increased organic traffic
The Success
Implementing an SEO content strategy with a targeted social media strategy on LinkedIn boosted growth significantly over one year. By testing and adjusting our strategy through data analysis, we improved business results for Innovo, leading to a 375% improvement in lead flow a 250% increase in revenue.
Ready to learn more about how SEO content and social media strategy can work for your business? We're ready to show you.