Search Engine Optimization:
With our strategy, Planet Desert was able to increase its revenue and gain higher rankings and website traffic, improve its domain rating, and increase its site health. The results generated a 32% increase in revenue month over month, a 51% increase in organic transactions, a 12% increase in keyword rankings, and a 12% increase in organic traffic period over period.
Over 3 months, Planet Desert also gained 87 backlinks, 2.5k new keywords, and increased site health from 82% to 91%.
+32

% revenue month
over month
+51

% organic
transactions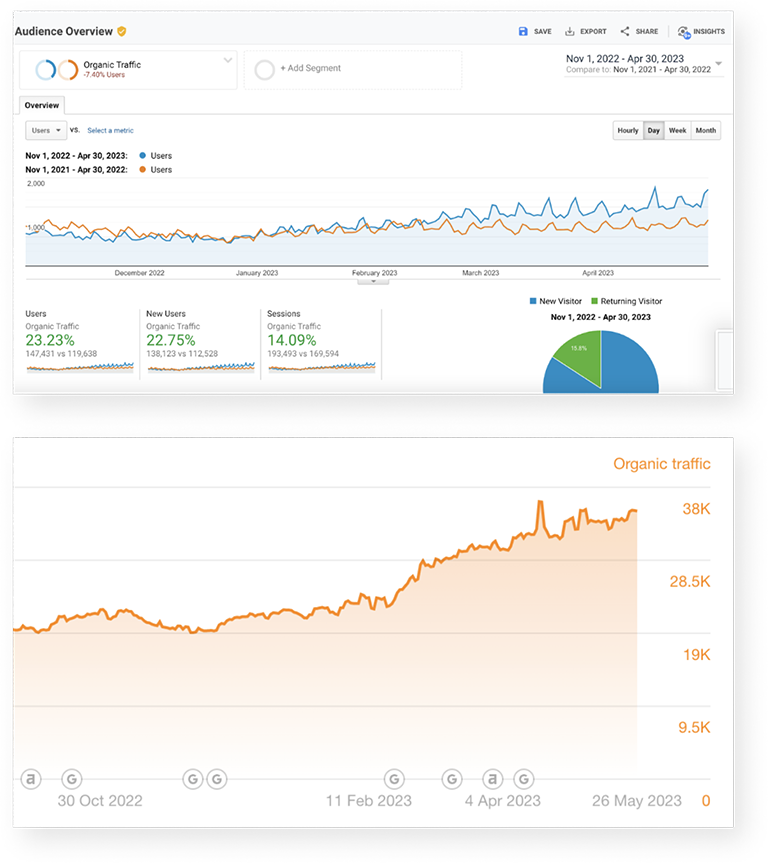 The Success
Overall our SEO efforts allowed Planet Desert the ability to drastically improve its goal of solidifying itself in a competitive space with improvements in site health, organic traffic, and overall revenue. This robust campaign strategy is still yielding excellent results to this day.