Building a Strategic Marketing Plan
To overcome these challenges, we created a strategic marketing plan to build brand awareness through organic and paid social media and search ads, email marketing, and strategic article and landing page creation to boost organic website traffic and increase revenue.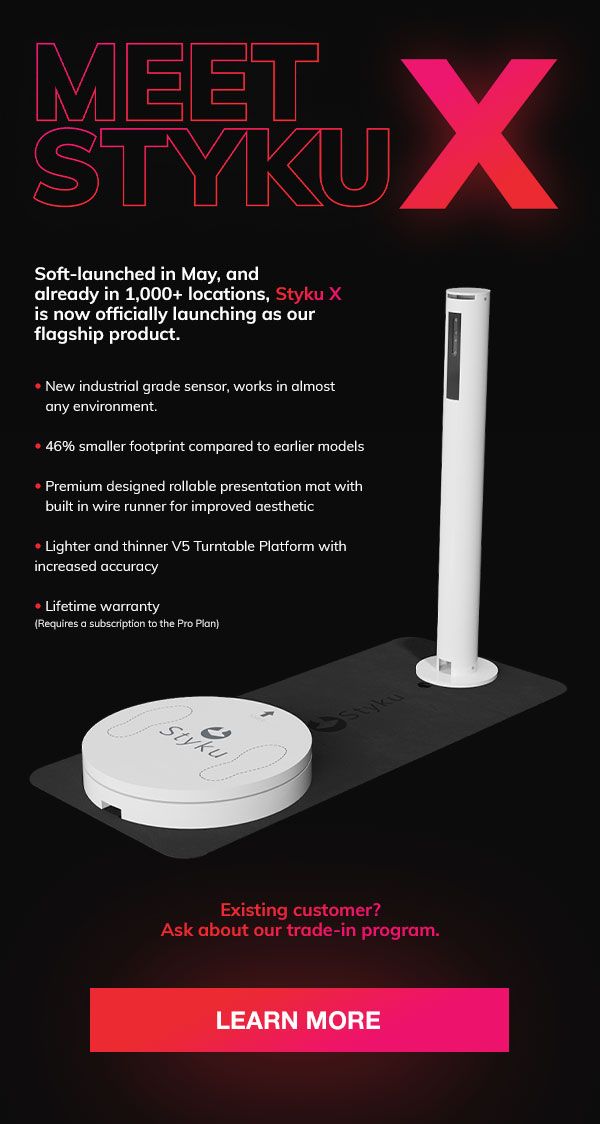 Email Marketing
By creating a consistent email marketing strategy in combination with content promotion strategies, Styku's email campaigns saw over a 55% improvement in open rates and a 32% increase in click-through rates year-over-year.
32

%

Increased click rate YOY
55

%

Increased open rates YOY
Landing Page Creation
The team optimized and redesigned landing pages to address the specific needs of Styku's ideal customer, leading to reduced customer acquisition costs. Creating new landing pages also increased web domain authority and pushed web pages to the top of organic Google rankings, improving overall site visibility.
SEO Article Creation Integrated with Social Media Advertising
Knowing the importance of having a strong SEO and content strategy, we created custom audiences through blog traffic to optimized articles on Styku's website which led to over a 45% increase in organic traffic and over a 30% increase in organic conversions year-over-year.
We also utilized Facebook pixels to serve relevant ads and provided targeted user touchpoints across digital channels. These efforts worked concurrently to guide interested, qualified leads to Styku's product and services.
Additionally, by optimizing existing ads and creating new, highly targeted social media ads for Styku's ideal customer base, we were able to reduce Facebook Advertising cost-per-acquisition by over 25%.
45

%

Increased organic traffic
30

%

Increased organic conversions YOY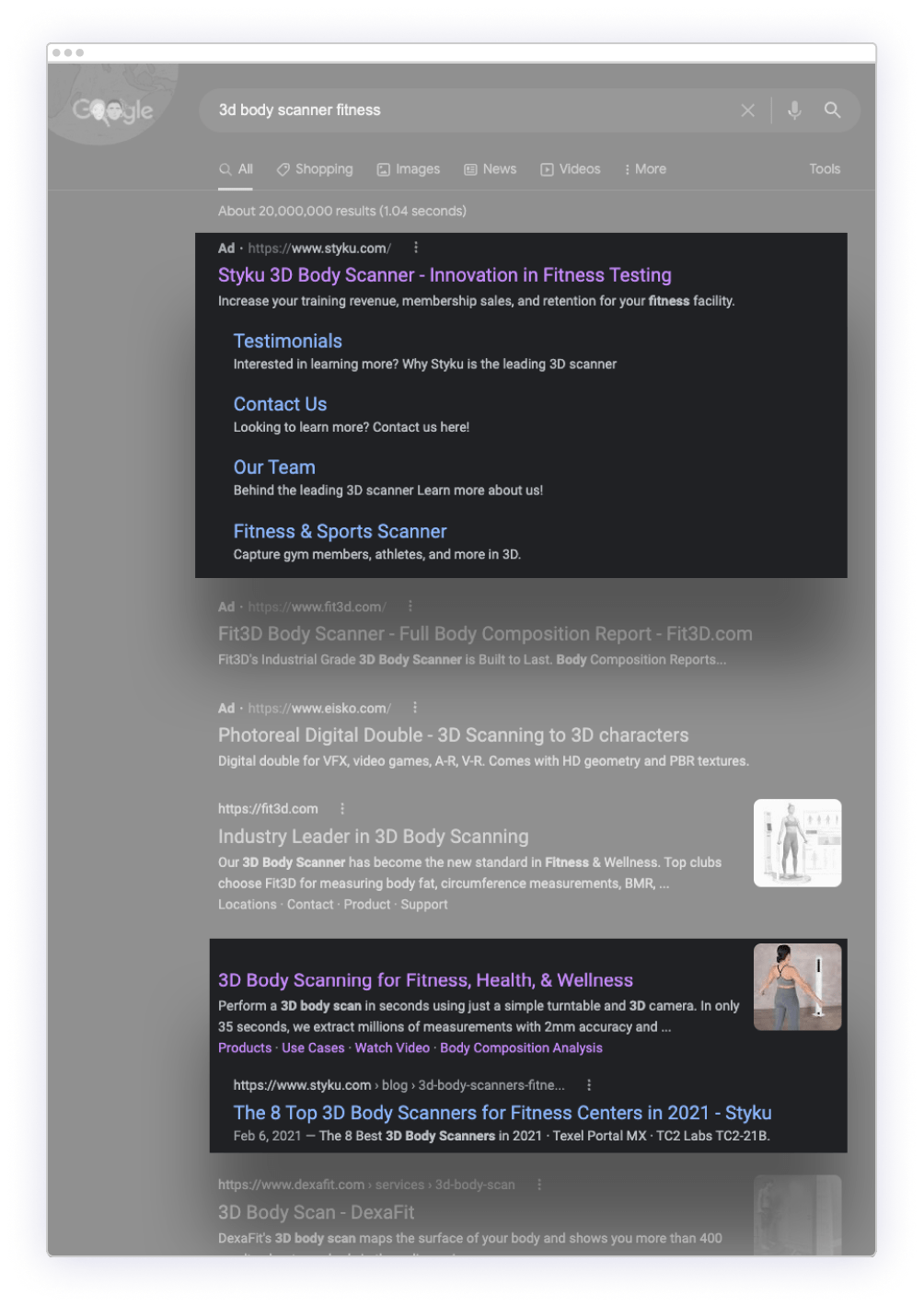 Google Advertising
Optimizing existing ads and creating new highly targeted ads allowed us to increase Google Ads conversions by almost 50% year-over-year and increase the conversion rate by over 65% in one year.
50

%

increased Google Ads conversions YOY
65

%

incresed conversion rate
The Success
Constantly testing and adjusting our strategy allowed us to improve results leading to a 48% reduction in cost per acquisition, 115% increase in revenue, and a 64% improvement in ROI for Styku within one year.
Discover your e-commerce brand's potential and together, let's turn your company's vision into reality.